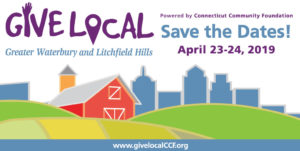 On April 23-24, 2019
Donate online to
Greenwoods Counseling Referrals
50% of people with mental health concerns don't get help because they think they can't afford it.
Only you can help a neighbor suffering from the pain of mental illness by donating to the Greenwoods' Counseling Referrals Financial Assistance Fund
The first $8700 donated will be matched dollar for dollar
$10=$20, $120=$240
Would you like to receive a reminder when the campaign begins? Enter your email address:
And don't forget to share this page with family and friends!  Thank you!
On average, $240 is needed to pay for each client's therapy, and our goal is to raise $30,000 to help 125 community members struggling with mental illness get the services they need.
Only with your generous donation can we help people in our community find their way to health and wellness.