Dear Friends of Greenwoods,
With your help, we have enjoyed a banner year! Last year we served 1,017 individuals in need of mental healthcare, and our on-staff clinicians provided 4,320 counseling or medication management sessions. These numbers continue to grow as we expand our clinical staff to meet the community need.
Our goal is to improve access to high quality mental healthcare, and with your support, we are doing just that. How do we do it? By pursuing these initiatives with your generous support:
Our clinicians perform comprehensive mental health assessments and thoughtful clinician referrals quickly.
After an initial assessment, our in-house clinicians ensure each patient finds their best fit by providing three referrals within our network of 150+ licensed therapists.
Our community outreach team offers addiction recovery support to all of Litchfield County.
This team is the first dedicated to serving all towns in the county. They bring awareness, training, prevention, and life-saving help to our most rural and isolated communities.
Five of our licensed clinicians work directly in local school communities:
Wamogo, South Kent School, and Marvelwood School. They provide compassionate care to students, families, faculties, and staff. This early prevention is an invaluable investment in the future of our community.
No one is turned away for financial reasons.
If any Greenwoods patient cannot afford care, we provide aid immediately through the Financial Aid Fund supported by the generous donors in this report.
On behalf of the Board of Trustees, I sincerely thank our donors, grantors, volunteers, and brilliant staff for investing in the health and future of our community. Your time and treasure have been put to good work. Together we are making Northwest Connecticut a model for great mental healthcare.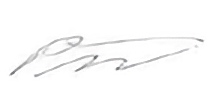 Peter Aziz, Board President